10 amazing benefits of eating Mango
Mango is the king of fruits: Mango, full of nutrients, flavor, sweetness; is considered as King of Fruits.  The fruit is enriched in phytochemicals, polyphenols, vitamins, carotenoids, antioxidants, omega-3 and 6, etc.   It is one of the best gifts due to its multiple uses in the form of Chutneys, Pickles, Lachcha, Mango juice, Mango shakes, Panna, Mango jelly, Mango lassi, Aamras, amchur, Smoothies, Ice cream. Besides these, Mango Shake is world famous and loved by many people. 

Read

: Surprising benefits of Mango shake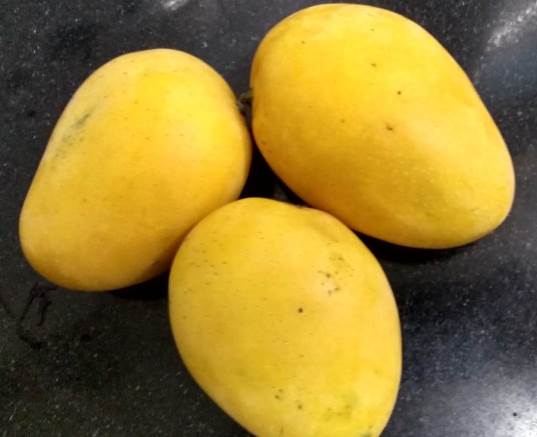 2. Full of nutrition: Mangoes dominate over all the fruits due to its important features. Mango juice has an adequate amount of vitamins, minerals, antioxidants, fibre, and full of nutrients.
3. Good for Heart Diseases: Mangoes contain beta-carotene, Vitamin E, Potassium, and Selenium. All these are effective in making your heart healthy; especially beta-carotene, which is useful for cardiac patients. Potassium makes your heart, nerves, and muscles to work properly. Mangoes also develop the immune system because vitamin C stimulates White Blood Corpuscles s to work more efficiently thereby destroy the bacteria and germs.
4. Reduce the risk of cancer: Mangoes contain polyphenol compounds as well as quercetin, isoquercitrin, astragalin, fisetin, gallic acid, and methyl gallate, all are useful in reducing the risk for different types of cancer.
5. Control blood pressure: Mangoes having a low glycemic index, which maintains the blood sugar level. It balances the fat levels too.  The presence of potassium regulates the blood pressure and fluid mechanism in the body. It also solves the problems of diabetes. Its leaf liquor is good for diabetic patients.
6.For glowing & shining skin: Mangoes are rich in Vitamin A which makes the skin soft and shining. When the pulp of mango is rubbed over the skin, it makes your complexion fair and maintains the moisture, and makes the skin glow.
7. Enhance your Mood: The fruit is rich in Vitamin E, which invigorates the hormonal mechanism and improves stamina. It is also full of energy so gives extra advantage.
8. Good for pregnancy: Mango is a useful fruit for pregnant women as it contains a good amount of iron that enables to maintain the HB level and proper oxygen flow. It is suggested that problems during menstruation. Mango relaxes the muscles and prevent abortion due to the presence of calcium and magnesium.
9. Eyesight: The mineral, vitamins, and minerals like Vitamin A, C, and E are adequately present in Mangoes. It also contains flavonoids, Beta-carotene, alpha-carotene, and beta-cryptoxanthin.  All these help to keep your eyes healthy, enhance your vision and prevent various eye diseases.
 
10. Mangos aid digestion: Mango is full of digestive enzymes like magneferin, katechol oxidase, and lactase and helps to overcome the problems related to digestion.  It has enough fibre that eases acidity and constipation. It acts like a cleanser for the stomach and intestines.  It also strengthens the liver.
11. Mango for weight gain: When mango is taken with milk, it helps to gain weight and also the source of energy.
Different types of mangoes
There are different varieties of mangoes cherished and relished by people.
Alphonso
Chaunsa
Langara
Sindheri
Dusheri
Ratnagiri
Sammar Bahist
Fajri
Devgargh
Kesar
Totiya
Sapheda
Baiganpally