Kuth introduction
The ayurvedic herb is considered a product of Arabs, and that is why it is known as Arablon Costus. The root of this herb is used as a medicine. In the Indigenous System of Medicine as well as Tibbi Medicine it is mainly used as a drug, prescribed for mental diseases and sexual disorders.
Different name of kuth
English: Kuth, Costus.
Hindi: Kuth, Koth, Kur, Pachak
Sanskrit: Kushth, Vapya, Utapal, Kashmir, Agadha, Bhassur, Kashmirja.
Punjabi: Kushth, Koth
Chemical constituents of costus
Volatile oil:  1.5-2.5%
Saussurine (an alkaloid):  .05%
Resins: 6%
Inulin: 18%
Oil, potassium, nitrate, sugar, and tannin, etc., present in it.
It also contains a liquid-called Kushtin and Valerie acid and manganese.
Essential oil viz. terpenes, aplotaxenne, and sesquilerpenes and others are also present in it.
Properties of kuth (costus)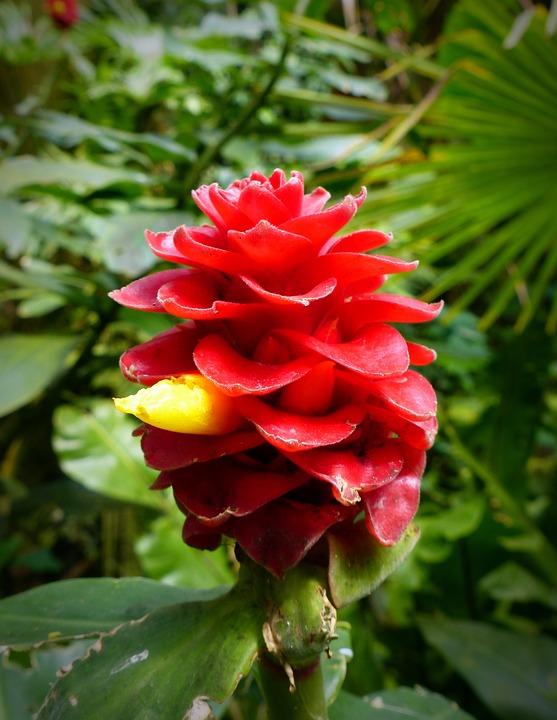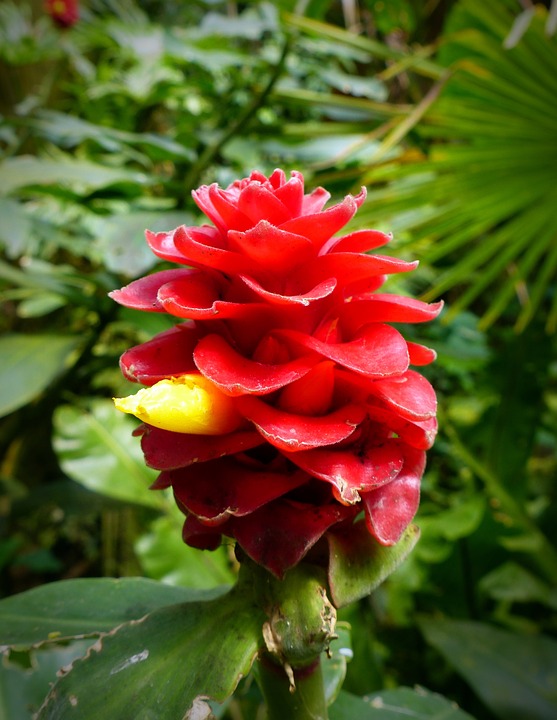 photo courtesy: pixabaay.com
Laxative
Diuretic
Stimulant and Alternative
Anti-convulsant
Anti-hysterical
Digestant
Carminative
Appetizer
Analgesic
Uterine stimulant
Emmenagogue
Lactagogue
Top 10 uses of kuth
It is used for various respiratory problems.
It imparts good results in impotency and sexual weakness when its powder is pondered over with honey and wine. For better results, the fine paste of it is applied on the penis for over-night.
It was examined that the herb has oil, which might have a hypotensive, vasa-dilator, and broncho-dilator effect.
Research has been conducted at Banaras Hindu University wherein it has been found that it has a significant effect on cardiac pain. It tones up the heart as well as control the cardiac rhythmic.
In recurrent hiccup, fumigation with kuth mixed with resin is given in low doses.
In headache, a paste made up of kuth and castor seed root is applied on the head.
In arthritis, rheumatoid arthritis, powder mixed with castor oil is given internally and is also applied locally on the joints.
It is used for the blackening of hair and fumigation in China.
Kuth being a stimulant is useful in diseases caused by spasms and convulsions.
Kuth is also used to manage the bad smell from the mouth (Halitosis) as well as from the body. To alley offensive breath a few seeds of cardamom (Illaichi) along with coarse powder of kuth are allowed to chew slowly in the mouth.
Top 10 health benefits of kuth
Gastrointestinal disorders: Prepared a fine powder by taking 10gm each of kuth, Vacha (Acorus Calamus), Dry Ginger, Chitrak (Plumbago Zylanica), Indrayava (Holarrhena Antidysentrica), Patha (Cissampelos Pariera), Ajamoda (Hyocyamus Niger), and Piper longum. It may be taken 3-5 gm two or three times a day.
To promote memory: Make a fine powder of each of Kuth, Ashwagandha (Withania Somnifera), Vacha (Acorus Calamus), Brahmi (Centella Asiatica), Saindav namak , Ajamod (Hyocyamus Niger), Cumin seeds, Saunth, Mirch, and Pippali (Trikatu), Patha (Cissampelos Pareira)  and Shankhapushpi. Mix all together well. Take 1-2 gm of the powder, mixed with Ghee and Honey, and take it once or twice a day.
Reduce cholesterol level: Take 10 gm each of Kuth powder, Pushkarmool powder, and garlic. Grind all together and make a fine powder. Take one teaspoon twice a day early in the morning with water. It will reduce the blood cholesterol level.
Bad breathe (Halitosis): Take 5 gm each of Kuth, Kamal (Nelumbium Speciosum), Javitri (Myristica Fragrans), and Myristica Fragrans. Make a fine powder and prepare small pills with the help of water. It can be retained in the mouth to remove bad breath (Halitosis), pyorrhea, and other dental problems.
Nasal infection: take 12 gm each of Kuth powder, Bael Giri powder (Aegle Marmelos), Pippali (Piper Longum), Saunth (Dry Ginger), Munakka (Grapes), and 250 gm of Til tail (Sesame oil). Process it and get it down and filter. It can be taken as Nasya (Nasal instillation) in cases of frequent sneezing, common cold, and nasal polyp
Asthma: Take the mix of Kuth (900 mg), Kulthi (10 gm), Kateri chhotti (10 gm), Saunth (10 gm), Vasa leaves (10 gm), and Water (640 gm). Make a powder of all the four ingredients and boil into the water on mild heat till the water reduced to 40 gm. Now add the powder of kuth and drink. It can be given in patients with Asthma and Bronchitis.
Skin problems: Take the mix of Kuth powder (3 teaspoons), Chotti Illaichidana (1 teaspoon), and Boiled water (8 teaspoons). Put both the powders into a vessel, containing 40 g. of boiled water, and let it cover with a lid for half an hour. After every half, take one ounce of it and again cover it. It is effective in skin diseases, a powerful appetizer, and analgesic. It is also a heart stimulant.
Herbal face pack: Take 1 teaspoon each of Kuth (Saussurea Lappa), Manjishtha (Rubia cordifolia), Chandan (Santalum album), Karpur Kachri (Hedychium spicatum), Lodhra (5ymplocos racemosa), Arjun (Terminalia Arjuna), Majuphal (Quercus infectoria) and  Jaiphal (Myristica fragrans). Mix all the ingredients with water to make a fine paste. Rub the paste gently and leave it on the face for at least twenty minutes. This pack is more effective when left to dry on the face overnight.
Herbal Body Scrubs: Make a paste from the ingredients of Kuth (Saussurea Lappa), Sariva (Hemidesmus Indicus), Devadaru (Cedrus Deodara), Harad (Terrninalia Chebula), Neem Bark (Azadirechta Indica), Vacha (Acorus Calamus),  Amla (Emblica Officinalis), Mulaithi (Glycyrrhiza Glabra), Bavchi Seeds (Psoralea Corylifolia) Khus root (Vetiveria Zizanioides), Nagarmotha root (Cyprus Rotundus), Shikakai (Acacia Concinna) and  Karpur kachri root (Hedychium Spicatum). Now mix it with water. Rub it on the body for a few minutes and take bathe. This scrub removes the top layer of dead skin. It also firms and tones up the body. This is an excellent herbal body scrub which makes the body radiant and fragrant.
As medicines: Kuth is also used as medicines viz. Kushthadi vati, Energol-MA, Pirant tablet, Remem, etc.