National Institute of Naturopathy (NIN), Pune,  is a premier institute that comes under the Ministry of AYUSH, Govt. of India. Earlier, the Institute was known as Bapu Bhavan because Mahatma Gandhi, the Father of the Nation had stayed here for 156 days. The mission of the institute is to provide naturopathy and yoga to all. The vision of NIN is 'Health Naturally for all'.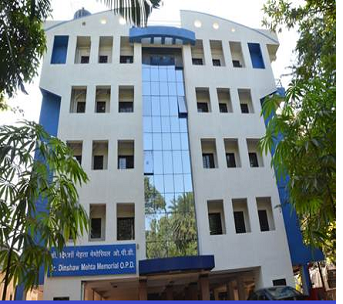 Photo Courtesy: NIN, Pune
National Institute Naturopathy training courses
The Naturopathy institute has the following training courses:
Treatment Assistant Training Course
Duration: One year (full time)
Intake: 80 (Male: 40 and Female: 40)
Stipend: Rs. 5000/per month to each candidate
Batches time: January 1st and July 1st
Nursing Diploma in Naturopathy & Yoga Therapy
Duration: Two years
Education qualification: 12th passed with Physics, Biology and Chemistry
Stipend: Rs. 5000/per month to each candidate
Time: August (every year)
National Institute of Naturopathy Yoga classes
Morning batches
Advance batch: 6.00am to 7.00 am
Intermediate batch: 7.00 am to 8.00am
Basic batch: 8.00 am to 9.00 am
Ladies basic batch: 9.00 am to 10.00 am
Evening batches
Basic batch: 5.00pm to 6.00 pm
Advance batch: 6.00 pm to 7.00 pm
Intermediate batch: 7.00 pm to 8.00 pm
Therapy basic batch:8.00 pm to 9.00 pm
Note:
These Yoga classes are on monthly basis.
Classes are started from the 1st of every month.
The evening classes are started on the 16th of every month.
For basic and intermediate yoga batches, the maximum duration is of 3 months.
NIN free medical facilities
Free consultation from morning 7.00 am to 9.00 pm by qualified naturopaths and BNYS doctors.
Free acupressure clinic from 2.00 pm to 5.00 pm on working days and 10.00 am to 11.00 am on Saturday.
Free weekly lectures on Saturday from 7.00 pm to 8.00 pm on Naturopathy, Yoga, longevity, and drugless therapies.
NIN naturopathy facilities
National Institute of Naturopathy has a Health Shop which displays an array of products on organic foods and naturopathy equipments such as natural foods, beauty products, essential equipments, health books, and health products. There is a facility of natural diet center where one can get natural delicious dishes for breakfast, lunch, and dinner. Naturopathy snacks like laddus, veg idli, Uttapam, fresh juices, etc. are also available.
NIN medi gym
National Institute of Naturopathy Medi Gym provides you the following facilities:
Personal training by BNYS doctors.
Counseling on diet and lifestyle.
Naturopathy package to slim and fit.
Training for physical and mental fitness.
Given the thrust on natural muscle development.
Specialized training for paralytic on rehabilitation.
All these facilities help to develop your stamina, strength, endurance, flexibility, and mental fitness.
National Institute of Naturopathy treatment facilities
The following natural and naturopathy treatments are given at the institute
Enema
Hip bath
Spinal bath
Spinal spray
Mud packs
Steam bath
Scientific massage
Foot and arm bath
Chromo bath
Mud bath
Immersion bath
Underwater pressure massage
Water pressure jet massage
Wall-mounted jet spray
Asthma bath
Magneto Therapy
Acu-puncture
Diseases treated at National Institute of Naturopathy
Arthritis
Spondylosis
Digestive disorders
Skin Diseases
Nervous debility
Tumors
Ulcers
Cysts
Infertility
Bronchitis
Sinusitis
Tonsillitis
Insomnia
Amoebiasis
Asthma
Pimples
Epilepsy
Thyroid diseases
Paralysis
Migraine