What is the meaning of cancer?
Cancer is a disease where the cells grow in an uncontrolled way. There is no such proper division in the cells. The prevention, management, and treatment of cancer through Ayurveda has some positive results. However, the use of Ayurveda medicines for cancer treatment needs more research. Though, it has been found in some clinical research that the use of selective drugs or therapies, viz. Yoga, Meditation and relaxation techniques of Ayurveda help ease cancer symptoms.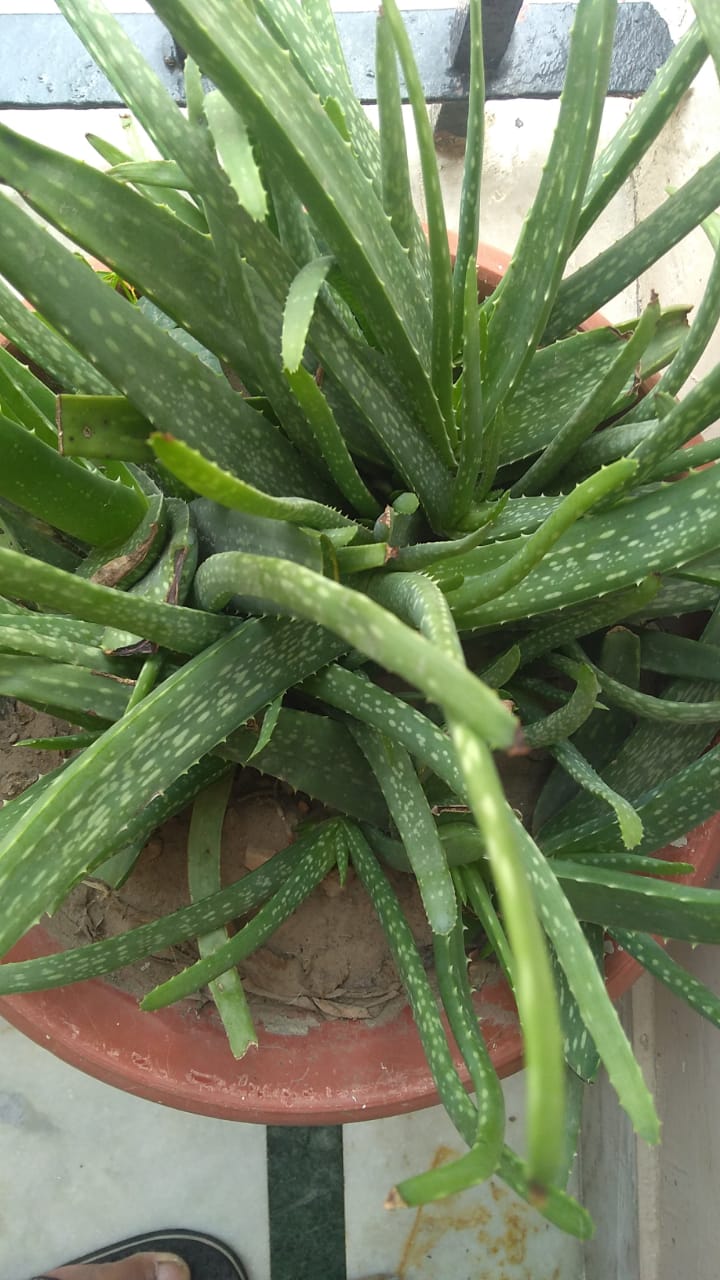 Also, Read Cancer-causing foods.
Cancer symptoms
The appearance of round, immobile, fast-growing, and unripe swelling is a diagnostic feature of cancer.
Swelling with cutting, rough, and bladder-like appearance.
Swelling with a hot burning sensation.
30 best Ayurveda medicines for cancer treatment
Abrus precarious: Isolated proteins extracted from seeds have anti-cancerous properties.
Allium sativum: Shows marked anti-cancerous activity in rabbits.
Albizzia lebbeck: Its alcoholic extract of roots possesses anti-cancer activity against mice
Aloe vera: It stimulates the production of T-4 lymphocytes, thereby helping reduce Karposi sarcoma.
Anacardium occidentale: Its alcoholic extracts have anti-cancer activity against Heptoma in mice.
Annona Squamosa: The alcoholic extract of its aerial parts has anti-cancer activity.
Asparagus racemosus: Its root alcoholic extract possesses anti-cancer activity in human epidermoid carcinoma of the nasopharynx.
Baliospermum montanum: Ester derivatives in root show anti-cancerous activity
Aristolochia indica: Alcohol extract of its root showing anti-cancerous properties against adenocarcinoma in mice.
Bacopa monniera: The entire plant has anti-cancerous activity.
Bahunia racemose: Barks alcoholic extract possesses anti-cancer activity.
Euphorbia hirta: Alcoholic extract of the entire plant possesses anti-cancer activity.
Indigofera myogenesis: Its extract has anti-cancerous activity against mice's lymphocytic leukaemia.
Ixora undulate: The entire plant is effective for mouse cancer.
Jatropha glandulifera: The aerial plants' Ethanolic extract works well for mice's cancer.
Vinca rosea: Its anti-cancer may be used for breast cancer, cervix, kidney, lung, ovary, etc.
Vernonia species: the alkaloid vernolepin having anti-cancerous features.
Tylophora asthmatica:  Tolyphorin and tolyphorinin are alkaloids related to the plant and have anti-cancerous features.
Nigella sativa:  Ethanolic extract of seeds show anti-cancer properties.
Phyllanthus fraternus:  The whole plant shows anti-cancer activity in the mouse.
Ocimum sanctum: Its leaf juice has controlled skin and liver cancer.
Piper betel: Betel leaf extract is also associated with anti-tumour features.
Plumbago rosea: is used for oral anti-cancer activity.
The alcoholic extract of leaves, bark, roots, and aerial parts of the following ayurvedic herbs and plants also have anti-cancerous characteristics.
Azadirachta indica
Berberies aristata
Bergenia ligulata
Boswellia serrata
Calotropis gigantea
Cedrus deodara, Centella sciatica, Corchorous gestures, Curcuma longa, Datura metel, Erythrina suberosa, Heliotropium indicum, Inuula Cappa, Jasmonium dispersum,  Manilkara hexandra,  Melia azadaracha, Michelia kisopa, Moringa oleifera, Nerium Indicum, Picrorrhiza kurroa, Pisum sativum, Plumbago zeylanica.
List of best Ayurvedic cancer hospitals in India
Lavanya Ayurveda, Dhawa Estate, Near Telco, Deva Rd, Chinhat, Lucknow, Uttar Pradesh 226016.
Athulya Ayurvedic Medical Research Centre, Mundakkal Thazham, Medical College – Karanthoor Road, Kottamparamba Post, Calicut – 673 008, Kerala.
Hospital and Institute of Integrated Medical Sciences, Chd-Ambala Highway, Opp. Haldiram Sweets Back Side Jugraj Dhaba, Dera Bassi (Chandigarh), Punjab 140507.
Jiva Ayurveda Building No. 6772, Block No.10, Gali No.3, Dev Nagar, Karol Bagh New     Delhi-11000.
Shinde's Ayurvedic Cancer Care Clinic, 69, Prince Yashwant Road, behind Gurudwara, Rajwada, Indore, Madhya Pradesh 452001.
Rasayu Cancer Clinic, B-1, Amrutkumbh, Navi Peth, Pune 30. Maharashtra.
Sino Vedic Cancer Clinic, Flat No. B-003 (Ground Floor), Benzer C.H.S., 2nd Cross Road, Lokhandwala Complex, Andheri (West) Mumbai – 400 053.
Sri Sri College of ayurvedic science and research hospital, Survey No.269/270, B.M. Kaval, Udayapura P.O., 21 KM, Kanakapura Rd, Bangalore, Karnataka 560082.
Amala Ayurvedic Hospital and Research Centre, Amalanagar, Thrissur, Kerala 680555.
Patanjali Yogpeeth, Delhi-Haridwar National Highway, Near Bahadrabad, Haridwar-249405, Uttarakhand
How Ayurveda treats cancer?
Ayurveda treats the different stages of cancers as follows:
Stage 1-Detoxification
It involves cleansing the body's organs from toxins such as medication, metabolic wastes, cancer toxins, and free radicals.
Stage 2-Treatment
As per Ayurveda, it first identifies the cancer stage and develops a treatment modality based on the patient's previous treatments and medication reactions.
Stage 3 – Rejuvenation
 Rejuvenation is the ultimate stage of cancer treatment in Ayurveda, wherein the body passes through an evaluation to determine whether any tumours are left within the body.
Stage 4
The outcome of stage 4 is not favourable.
However, more focus is given to curing the disease by addressing the cause.
There is the least rate of survival rate at this stage.
At this stage of cancer, Ayurveda helps in self-healing, prevents further weight loss, enhances immunity and minimises the side effects of treatments.