Rishi Sunak, age 42, is the youngest prime minister of United Kingdom, is a fitness freak politician whose morning workout routine, diet secretes and strict fitness regime will surely trigger your finer nerve for healthy living. We get much more information about his health & fitness as he appeared on The Twenty Minute VC podcast with Harry Stebbings in 2021 when he revealed about fitness, diet, fitness and morning routine.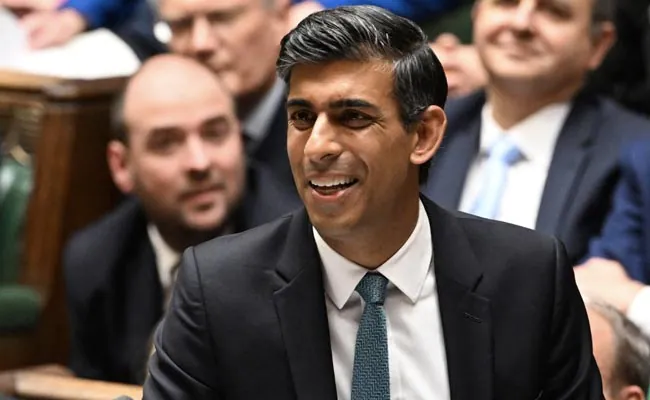 Morning workout
Mr.Sunak get up between 6-7 am and workout on Peleton, treadmill, and HIIT class.
Rishi Sunak diet secrets
In most of the days, he skips breakfast or likes to follow intermittent fasting on most days. He likes to take Greek yoghurt and blueberries. His second breakfast mid-morning is Gail's cinnamon bun or a pain au chocolat, or a chocolate chip muffin. He also likes to take chocolatey, sugary pastry, but it is rarely. On Saturday, he likes to take full-cooked breakfast and on Sundays, either pancakes or waffles are his favourite.
Rishi Sunak's fitness workout
Sunak's daily exercise includes one session of peloton, one session of treadmill, and one session of HIIT class, and high-intensity interval training thrice a week. Once, he also mentioned that Cody Rigsby, the American fitness instructor is his favourite.
Cheat drink
The Britain PM's cheat drink is Mexican Coke – Coca-Cola. "It's special Coke," Sunak explained on the podcast. 'It's the only place in the world where Coke is made with cane sugar rather than high fructose corn syrup'.
Important facts about Rishi Sunak
He is an investment banker-turned-politician and sworn-in as UK's first Indian-origin British Prime Minister on 25 October, 2022.
It is said that the UK PM is more richer than the King Charles.
As per The Times report, he was a multi-millionaire in his mid- twenties.
He is the youngest British prime minister in 210 years.
He is also first Hindu Prime Minister of UK.
He came to fame during covid-19 because of his whole hearted support to workers and business to avert unemployment.
He was born in Southampton.
He studied at the famous Winchester College and completed his graduation from Stanford University.
He joined the Parliament in 2015.
Rishi Sunak's family
He married to Akshata Murty, daughter of Narayana Murthy, the founder of Infosys in August, 2009. He is having two daughters – Krishna (born 2011) and Anushka (2013).
Net worth
It is said that his net worth is twice of King Charles'. Mr. Sunak and his wife's net worth is about £730 million (Rs 6980 crore approx) as the report of CNBC whereas King Charles' estimated worth is £370 million (Rs 3520 crore approx). His wife Akshata Murty owns a stake in Infosys, making her one of the wealthiest women in Britain.
Rishi Sunak's lifestyle
His net worth of Rs 6945 Crore, largely because of his wife's Akshata Murthy 0.9% stake in Infosys. He is having a luxurious home in London worth Rs 66 Crore, Santa Monica penthouse worth Rs 59 Crore, along with others.
Luxurious properties
It is said that the couple has lavish mansions in UK and USA. A 19th-century mansion called Manor house worth of $2.3 million in North Yorkshire.  As per Magic Bricks, the UK prime minister has a lavish house in Central London. Besides these, he has another property worth of $ 3 million in South Kensington as per Forbes. He is also the owner of a sea-facing penthouse in Santa Monica worth of $7.2 million.
Luxurious cars
He is having some of the best models of luxurious wheels such as Jaguar XJ L, Land Rover Range Rover Sentinel, Land Rover Discovery and a Volkswagen Golf.
UK prime minister salary
The newly appointed Britain's prime minister Mr. Rishi Sunak will earn $185,000 a year, which is almost twice whatever he get as a member of parliament-according a report of Forbes.