Yogacharini Meenakshi Devi Bhavanani's early life
Yogamani Kalaimamani Yogacharini Meenakshi Devi Bhavanani (Ammaji)is the Director and Resident Acharya of the International Centre for Yoga Education and Research (ICYER / Ananda Ashram) at Pondicherry. She is the Dharmapatni and senior disciple of the internationally acclaimed Yoga master, Yogamaharishi Dr. Swami Gitananda Giri Guru Maharaj. She has devoted her life to his teachings and institutions founded by him. Yogacharini Meenakshi Devi Bhavanani (Ammaji) was born in the US in 1943. At age 25, she travelled to India to study yoga and fell in love with the nation and its people. Since then, she has resided in India. She said receiving her citizenship on November 30, 1992, was "the proudest day of my life."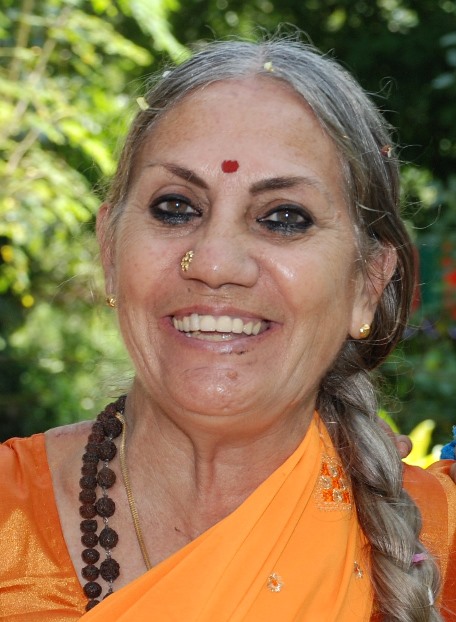 She served as the organising secretary for five significant international yoga conferences, the most recent of which was the Fourth Decennial and Millennium Meet of Teachers of Rishiculture Ashtanga Yoga, which took place in Pondicherry from January 23 through February 5, 2000.
Guru and mentor
Since 1968, when she first met Yogamaharishi Dr Swami Gitananda Giri Guru Maharaj, she has dedicated her life to his teachings and the organisations he founded. Through the Sri Kambaliswamy Yoga and Fine Arts Program, she has significantly taught more than 10,000 village kids the art and science of yoga and Bharat Natyam since 1975.
Publications and Books
She also has experience working as a journalist, and several national and international journals and newspapers publish her essays and articles. She has been the editor of the global publication Yoga Life since 1970 and serves as managing editor of Satya Press, a publishing division of the Ashram. She serves as the Director of Studies (Ashram Acharya) for the six-month International Yoga Teachers Training Course and the one-year International Diploma in Yoga Education, both given yearly at ICYER from October 2 to March 25. She is a prolific writer and has eight books to her credit, two of which are poetry collections. She is the author of a 3000-page pioneering work in three volumes entitled "The History of Yoga from Ancient to Modern Times", hailed as "The pioneering Yoga Research work of the 21st century" by many. She is a prolific author with a dozen books and was awarded the "International Poets Laureate Gold Medal" by United Poets Laureate International, U.S.A.
Awards
She has received numerous national honours. In 1986, during an international yoga conference held at the Asian Village in New Delhi, she was given the title "Yogamani" by the country's then-president, Shri Zail Singh Ji. She was among fifty famous Indians honoured in 1998 for their contributions to Indian culture and spirituality with the National Award, Bhaskar Award from Bharat Nirman and the Indian Trade Promotion Organization, New Delhi. She received the Puduvai Kalaimamani Award, the highest honour given to an artist, in January 1999 from the Pondicherry government for her Bharat Natyam performances.