BKS Iyengar brief biography
K. S. Iyengar, also known as Bellur Krishnamachar Sundararaja Iyengar, was one of the foremost Yoga teachers in the world and the creator of the "Iyengar Yoga" a style of Hatha Yoga. It is distinguished by its strict adherence to proper alignment and the use of props to assist with asanas and yoga poses. He is credited with introducing Yoga into the modern world. His famous books include Light on Yoga, Light on Pranayama, etc. On 20 August 2014, Shri Iyengar passed away in Pune. He has left a lasting legacy that will continue influencing the yoga world for many years.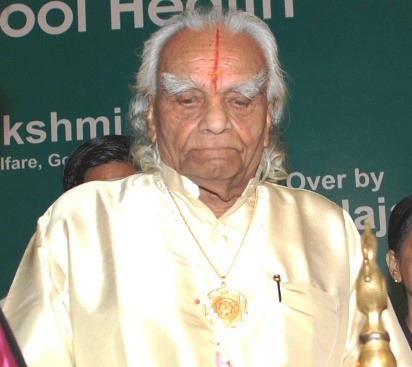 Early life sketch
He was born on 14 December 1918 in Bellur, Karnataka; Shri Iyengar's family moved to Bangalore when he was five. As a child, he experienced several health problems, including typhoid, malaria, and tuberculosis. Iyengar, who was nine years old at the time of his father's passing, experienced poverty and starvation. His life expectancy was already low by then. The young Iyengar was forced to learn Yoga for the sake of his immediate physical health under the guidance of his brother-in-law and master, the revered yogi Sri Tirumalai Krishnamacarya in Mysore. It was under Krishnamacharya's direction that Iyengar began to explore the therapeutic benefits of Yoga.
BKS Iyengar yoga teachings
In 1935, he started giving yoga lessons in Hubli and Dharwar after earning a Yoga certificate from Sri Krishnamacharya.  At 18, he was utterly devoted to Yoga and understood the subject. While undergoing Yoga training, he refused to renounce worldly matters and instead got married and had a family. Iyengar's expertise in Yoga was based on his extensive study and practice of different Yoga styles. He introduced Yoga to Pune by performing demonstrations in public during festivals. He wowed onlookers with his show while educating them about the benefits of yoga and promoting the idea that "Yoga is for everyone."
Iyengar yoga
The Iyengar Yoga style is based on the principles of anatomy and physiology. It focuses on healing and improving the quality of life for individuals with various health conditions. Iyengar was an expert in multiple aspects of Yoga, including asanas (Yoga postures), pranayama (breathing exercises), and meditation. He was especially well-known for teaching therapeutic Yoga, which he used to help people with various health conditions such as back pain, asthma, and depression.
Why Iyengar started props yoga?
His practising of yoga through props is worldwide famous. After a scooter accident caused his spine to become displaced, he started using props for Yoga. Later, this prop use allowed those with disabilities to practise Yoga. Whenever the question of props arises, everyone instantly correlates it with Iyengar yoga.
Iyengar yoga in the US and the west
Iyengar made his first visit to the US in 1965 and demonstrated yoga in addition to providing talks. In 1971, he introduced Yoga in the London Educational Auditorium in the United Kingdom. In 1982, at the invitation of the Educational Department of the UK, he participated in the Festival of India in London.
Yoga with celebrities
Shri Iyengar taught Yoga to many celebrities including Jayaprakash Narayan and had several followers including prominent Indian figures. He taught yoga from Bollywood to Hollywood.
Awarded Padma Vibhushana
For his contribution to Yoga, he was awarded the Padma Shri in 1991, the Padma Bhushan in 2002 and the prestigious Padma Vibhushana in 2014. Besides, he also received the Rajyotsava Award and the Patañjali Award of the Government of Karnataka, the All India Vasistha Award and a gold medal for outstanding contribution to Yoga education from the All India Board of Alternative Medicine. He also received the Mother Teresa Sadbhavana Award for exceptional achievements in the field of Yoga from the Indian Solidarity Council, New Delhi.
Iyengar books
He wrote some important books on yoga, which got worldwide acceptance. He wrote several books on Yoga, including "Light on Yoga," "Light on Pranayama," and "Light on the Yoga Sutras of Patanjali." These books are considered essential reading for anyone interested in Yoga and are used as reference materials by Yoga teachers and students worldwide. His many books, incredibly "Light on Yoga", were translated into different languages worldwide.
Founder of the Ramamani Iyengar Memorial Yoga Institute
In 1975, Dr Iyengar founded the Ramamani Iyengar Memorial Yoga Institute (RIMYI) in Pune in memory of his wife, Ramamani. The institute is dedicated to teaching and promoting Iyengar Yoga, and it offers teacher training programs, workshops, and classes to students from around the world. The institute is also a research centre for the study of Yoga, and it attracts scholars and researchers from around the world who are interested in studying the therapeutic benefits of Yoga.