Paramahamsa Madhabda's early days
Paramahamsa Madhabdas Maharaj (1798 – 1921) was born in Bengal to the Mukhopadhyaya family. He came from the lineage of Chaitanya Mahaprabhu from Bengal. He had a keen interest in Yoga, especially devotional faith towards Yoga, since his young years. He was a clerk in judicial departments for a few years but left home at 23 to further explore the field of Yoga. During his 123 years of long life, the yogi worked hard to revive the yogic practices, which were fast losing their base at that time.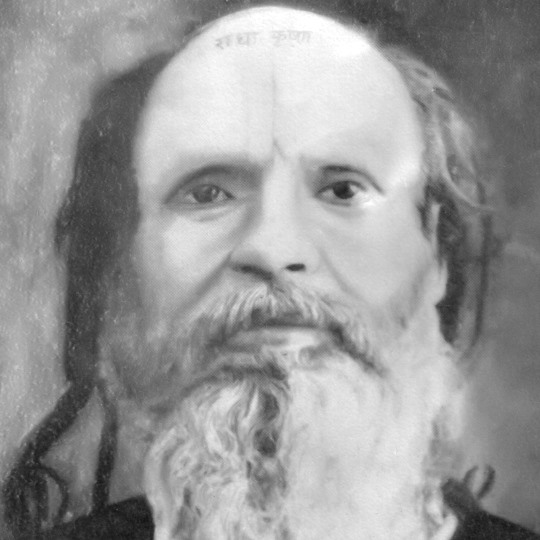 Favor Modern Yoga
He spent about 50 years in the Himalayas practicing Yoga. He was a follower of Vaishnavism and was initiated as a monk worldwide. His primary expertise was 'Hatha Yoga,' and he spent his life imparting knowledge and helping ordinary people with it. Besides Hatha Yoga, he also mastered many other Yoga traditions. If we want to maintain the smooth progress of Yoga and its upliftment, it needs to be presented from a modern perspective, said Madhabdas ji.   
Workplace
Madhavdas joined a large Sadhu community in 1869, and in 1881 they chose him to be their leader in Vrindavan. He finally made his home in Gujarat's Malsar village, close to Baroda, on the banks of the Narmada River. 
Brihat Sadhu Samaj
He was the Chief of the Brihat Sadhu Samaj. He was well-versed in religious traditions, but the spiritual upliftment of the general public was his top priority. To reform the hermit order, he organized an All-India Sadhu assembly in 1909 through Sadhus. His extraordinary contribution to Yoga is still felt today. 
Founder of the Yoga institute, Mumbai
He founded The Yoga Institute, which is more than 100 years old now, and even today, it imparts the knowledge of Yoga, passing on the message of peace, humanity, and goodwill. 
Last phase of life 
He spent the last days teaching the secrets of yoga to his few selected students on the banks of the Narmada river. The great yogi took voluntary Samadhi in 1921, living an extraordinary life of 123 years.
Disciples
His famous disciples are: 
Swami Kuvalayananda of Kaivalyadhama, Lonavla. He owed his training in Yoga and to serve the same to humanity on scientific lines; the credit went to Paramahamsa Madhavadasa Maharaj. 

Shri Yogendra of the Yoga Institute Santa Cruz, Mumbai. Paramhamsa Madhavdas Ji noticed a special spark in Shri Yogendra Ji and told him that I have waited for you for all the 118 years of my life. And now you spread the yoga torch around the world.