Ayush ministry measures for covid-19
In the condition of the Covid 19 pandemic, the entire world is in shock because of an increasing number of coronavirus cases and, subsequently, death. Despite lakhs of deaths around the world, no such medicine has been developed to save human life from this deadly virus. People with weak immunity are more vulnerable to COVID-19. Thus, protecting oneself from the coronavirus by boosting the body's immunity system is of utmost importance along with prevention. In Ayurveda, prevention has been given greater importance. And we all know that prevention is better than cure. In the absence of COVID-19 vaccines or medicine, the whole concentration solely revolves around the immunity of the body.  AYUSH ministry recommends the following self-care guidelines for preventive health measures and boosting immunity with particular reference to respiratory health.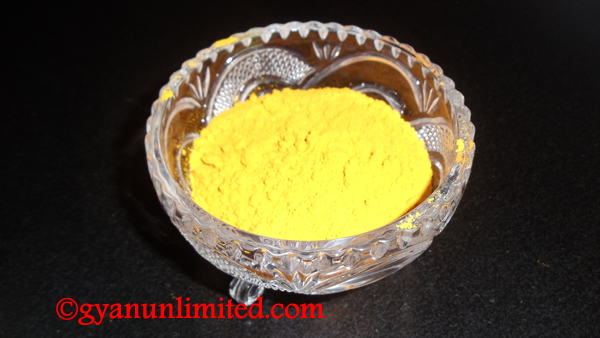 Simple health tips to boost immunity
Drink warm water throughout the day.
Do yoga, Pranayama, and meditation daily for at least 30 minutes.
Use spices like Haldi (Turmeric), Jeera (Cumin), Dhaniya (Coriander), and Lahsun (Garlic) in cooking.
Ayurveda tips to boost immunity
Take Chyavanprash 10gm or 1 tbsp in the morning. People with diabetes should take sugar-free Chyavanprash.
Drink herbal tea (Kadha) made from Tulsi (Basil), Dalchini (Cinnamon), Kalimirch (Black pepper), Shunthi (Dry Ginger), and Munakka (Raisin) – once or twice a day. Add jaggery (natural sugar), and fresh lemon juice may be added if required.
Golden Milk- Half teaspoon turmeric powder in 150 ml hot milk – once or twice a day.
Nasal application – Apply sesame oil/coconut oil or Ghee in both nostrils (Pratimarsh Nasya) in the morning and evening.
Oil pulling therapy- Take 1 tablespoon of sesame or coconut oil in the mouth. Do not drink; Swish in the mouth for 2 to 3 minutes and spit it off, followed by a warm water rinse. This can be done once or twice a day.
Steam inhalation with fresh Pudina (Mint) leaves, or Ajwain (Caraway seeds) can be practised once a day for dry cough
Lavang (Clove) powder mixed with natural sugar/honey can be taken 2-3 times a day in case of cough or throat irritation.
List of Ayurveda experts for covid19
There are Ayurveda experts who can be contacted regarding an individual's immunity against infections, including covid 19
1. Padma Shri Vaidya P R Krishnakumar, Coimbatore
2. Padma Bhushan Vaidya Devendra Triguna, Delhi
3. Vaidya P M Varier, Kottakkal
4. Vaidya Jayant Devpujari, Nagpur
5. Vaidya Vinay Velankar, Thane
6. Vaidya B S Prasad, Belgaum
7. Padma Shri Vaidya Gurdeep Singh, Jamnagar
8. Acharya Balkrishna ji, Haridwar
9. Vaidya M S Baghel, Jaipur
10. Vaidya R B Dwivedi, Hardoi UP
11. Vaidya K N Dwivedi, Varanasi
12. Vaidya Rakesh Sharma, Chandigarh
13. Vaidya Abichal Chattopadhyay, Kolkata
14.Vaidya Tanuja Nesari, Delhi 1
5. Vaidya Sanjeev Sharma, Jaipur
16.Vaidya Anup Thakar, Jamnagar D
Turmeric boosts immunity
Turmeric is a wonder spice with countless health benefits and medicinal values.  This yellow aromatic ingredient not only adds flavour and colour to your dishes but also supports building health. It has been traditionally used as a home remedy for ailments like colds, coughs, and congestion since ancient times.  The use of turmeric in your dishes or preparing tea, Latte, or Chutney with it can be a great way to strengthen the immunity of the body.
What is Ayush Sanjivani?
Ayush Sanjivani is an app developed by the Ministry of AYUSH to support the fight against COVID-19. Ayush Sanjivani is a mobile application for understanding the measures adopted by the public and enhancing their immunity during the COVID-19 situation. It helps to analyse the impact of AYUSH advisories on immunity enhancement. The app will generate data on the acceptance and usage of AYUSH advocacies and measures among the population and their impact on the prevention of COVID-19.
How to make Ayush ministry's Kadha to boost immunity?
AYUSH ministry's Kadha can be vital in boosting immunity against infections, especially during the COVID-19 pandemic. It is a time-tested ayurvedic formulation used since ancient times to ward off diseases.
This herbal tea/decoction (Kadha) is made from Tulsi (Basil), Dalchini (Cinnamon), Kalimirch (Black pepper), Shunthi (Dry Ginger), and Munakka (Raisin). It may be taken once or twice a day. Add jaggery (natural sugar), and fresh lemon juice may be added if required. How to make Kadha? Take a full glass of water and keep it in a bowl to boil it. Add ½ tbsp of cinnamon, a pinch of black pepper powder, ¼ tbsp of powdered ginger, crushed raisin (5 pieces), and Tulsi leaves (4-5). Now, boil all these medicinal spices for 5-10 minutes. Now, Ayush Kadha is ready. Make it slightly cool, and use the lukewarm extract as herbal tea. It is highly beneficial to protect from infections, thereby boosting the body's immunity.
Ayush Kwath for boosting immunity
Ayush Kwath is a combination of four medicinal herbs viz. Tulsi, Dalchini, ginger, and piper nigrum are commonly used in the Indian kitchen. It can be consumed like tea or hot beverages daily as an immunity booster.