Baby massage is a very important natural therapy for the proper growth of the baby's muscles, nerves, and bones, in fact, the entire baby's body.
baby massage, baby massage steps, baby massage tips, baby massage benefits, baby massage techniques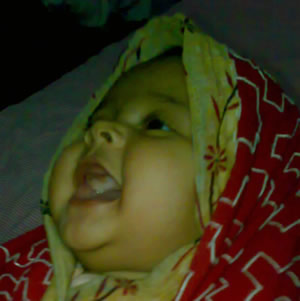 What is baby massage?
Baby massage is a natural therapeutic therapy of utmost importance for the baby's health and growth. It may be done both traditionally or scientifically, but the condition is that the masseur should be an expert and know the steps and techniques of the same very well. Here, the masseur uses selected herbal oil and does delicate massaging to strengthen the bones and the body. Sesame or medicated oil is considered the best oil for massage. Ayurvedic massage is quite popular in the Indian subcontinent. Massaging gives a soothing effect to the baby. 
When to begin baby massage
The ideal time to start a baby massage is at least 30 days. Though there is no such hard and fast rule to beginning a baby massage, it should be started after one month as the baby's skin barrier is not developed correctly before one month to become water-resistant. By this time, the umbilical cord also sheds away as it is sensitive to infections. The navel also becomes dried, and the skin starts responding to touch.
Best time for baby massage
The best time for a baby massage is the morning hour after feeding. Massaging should be started after at least 40 minutes of feeding. There are many benefits of morning massage, as the baby can get Vitamin D if they have been taken in the sunlight. Though, it can be done at any time, just keeping in mind the feeding interval we discussed. It is better to do massaging before the bath to prevent oil accumulation in the body.
Ten excellent benefits of baby massage
Baby massage is a very important natural therapy for the proper growth of muscles, nerves, and bones. In fact, for the overall development of the entire baby's body, it is one of the utmost essential components.
Baby massage helps to make the body, bones, muscles, and organs stronger.
strengthening the body helps to improve the immunity system and resistance power.
It is a passive exercise and good for baby growth.
Doing it regularly helps to control digestion and gas formation.
After the massage, the baby takes sound sleep as it is a crucial relaxation technique for infants.
It enhances blood circulation by stimulating the nerves and muscles of the body.
It helps to stimulate various internal physiological and biological functions of the body.
It also helps to maintain and regulate average body temperature.
It prevents colic, which is quite familiar to infants.
Best oil for baby massage
Those oils should be used for baby massage, which is 100% safe and without side effects.  
Sesame oil
Medicated oil
Any edible oil
Coconut oil
Shea butter with coconut oil
YL Seedlings
How to do baby massage: steps and techniques?
Massage may be done traditionally or scientifically by a masseur. It may be done better by women masseur. Traditional massage has been done in India by women masseurs since ancient times because of its effectiveness for baby health.
How to start a baby massage?
Separate techniques are used for different baby body parts.
Massaging should be done with enough oil with the help of soft hands.
Massaging should be light and easy.
It is better to move hands or fingers from top to bottom.
For the skull, massage should be done very carefully and delicately, as many bones are not joined properly. The skull massage should be done by putting an adequate quantity of oil on the anterior fontanel.
Gentle and light massage should be done on the abdomen, chest, forehead, cheek, eyes, nose, hands, legs, fingers, etc, by putting the baby in the supine position (back area).
While massaging the legs and hands, some stretching and rubbing should be done.
Back massage is comparatively easy. Even though it should be done gently along with herbal and ayurvedic oil.
Wonder baby massage tips
If the baby is not responding to massage and shows irritation, it is better to skip it.

Massaging should be light, gentle, and delicate, preferably by a masseur.

Massaging shouldn't be done in and around the genitals.

It should be done with a cheerful face to make the baby more responsive and cooperative.

After massaging, the oil should be wiped away to prevent its ingestion through fingers, hands, or toes.

There should be a fixed time for a massage to make a routine with the baby's cycle.
 Baby massage precautions
The baby should be given a bath after 20-30 minutes so that oil gets absorbed and body temperature normalises.
It is better to use lukewarm water for baths.
After the bath, body dryness should be done on priority.
It is advisable to use calamus powder on the body and head to check cough and cold as it is dry.
Massaging shouldn't be done on the face.
It is better to skip the massage at the top of the head.
Deep massage is undesirable.
Massaging time should be short and simple.
Massage shouldn't be done if the baby shows some sort of uneasiness.