Knowledge Process Outsourcing Definition
Knowledge Process Outsourcing (KPO) is the boon of Liberalisation, Privatisation, and Globalisation (LPG). Big companies are hiring experts and technical persons in engineering, medicine, pharmacy, finance, economics, legal, architecture, etc, for KPO jobs and kpo services.
A person with a creative and analytical approach is highly paid in KPO Jobs. KPO jobs are mushrooming in India, especially in big urban agglomerations and satellite towns.  One can see enough KPO jobs in Delhi, NCR, and its satellite towns, such as Noida and Gurgaon. Knowledge Process Outsourcing benefits are numerous-it provides employment, generates revenue for the country, makes a high standard of living, can develop a good atmosphere for work culture, helps to create international infrastructure, etc.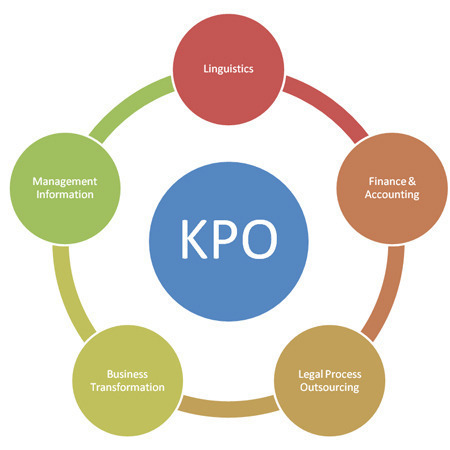 What is Knowledge Process Outsourcing?
In KPO, knowledge outsourcing involves hiring a calibre, experienced and knowledgeable person. It is a qualitative-based knowledge work. Here professionals are analytical, technically sound in their respective fields, and have the right attitude. There is a specialisation in the KPO industry. Due to competition in nature in the field, new areas are emerging, such as MBA KPO, KPO jobs in finance, KPO jobs in pharmacy, KPO jobs in medicine & science, KPO jobs in legal, etc.
KPO Jobs Opportunity
Knowledge Process Outsourcing Service (KPO Service) has enormous potential for deserving candidates. For jobs in the KPO industry where people of diverse backgrounds such as engineering, medicine, pharmacy, finance, economics, legal, commerce, architecture, journalism, and Mass communication are in significant demand, they can earn handsome salaries subjected to proficiency in their respective fields. The needs of Doctors, engineers, PhD, and MBAs are gradually growing. The candidates should have good clarity and concept in their area. There is greater scope for in-depth knowledgeable professionals in salary packages, positions, and designation. The salary package is more than the BPOs. Fresher also has opportunities in the KPO sector.
KPO Jobs in India
The knowledge Process Outsourcing sector is a massive industry in India. A more significant chunk of developed countries' work is outsourced to India by leading KPO companies. There is a reasonable number of talented people in any field in India. Indian students are performing better in Pharmacy, Medicine, Biotechnology, Education, Engineering, Animation, Research & Development etc. So, KPO Jobs has enough potential considering the mass talents of the country.   KPO Jobs prospects and opportunities are hugely favourable for such candidates.
KPO Services Outsourced to India
The KPO services outsourced to India are research & development, business, learning solutions, animation, market research, biotechnology, medical services, content development, content writing, legal writing, technical writing, intellectual property, analysis of data, etc.
Work done by KPO
Intellectual Property Investigation
Legal Research Services
Data Research & Data Analysis Services
Market Research
Financial Market Research
Databank Development Service
Medical Writing Services
Content Development Services
Animation and Simulation Technology
Top 10 KPOs of India
Genpact
Evalusserve
Ugam Solution
WNS
24/7 Customer
ICICI OneSource
EXL Service
Copal Partners
Pangea 3
TechBooks